BMAA (Bali Medical Assessment & Assistance)
With our Team of Medical Volunteers we do field work that covers basic medical check-ups, primarily called to our attention by concerned individuals that are aware of a villager in need and also with community groups that request our participation with a special project or family focus.
Our BMAA Team leads this effort.

READ MORE HERE
---
Family Focus
We look after – and highlight – the needs of several Families who are in desperate need of relief.
Whose circumstances are unique, not manageable on their own, and where sponsorships are the miracle they need.
READ MORE HERE
---
Cancer House
One of the small privately run Projects for people undergoing Cancer treatments, being housed in a low condition building close to the treatment center, far from their homes, grappling with all the motions that come with this diagnoses –
Basic necessities, would be, basicly nice.
READ MORE HERE
---
Blooming Joy Bali
The emotional impact of undergoing care can not be underestimated.
Many patients spend months waiting for or under-going treatments apart from family; and those days are filled with complex emotional burdens. Blooming Joy Bali is an effort to reach out to those during these times and let them know they are not forgotten and that they have a
cheering team
🙂
READ MORE HERE
---
Mount Agung Relief
Volcano ALert
In addition to the many other issues we attend to,
there is now
the ever increasing burden of some 175,000 plus Balinese villagers displaced into Evacuation Camps, both official and unofficial, that have dire daily needs for staples, bedding, a roof, a latrine, a temple, a cow, they need many things – and the World Community has stepped up and is Helping!
READ MORE HERE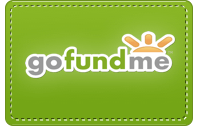 Mount Agung Volcano Relief Fund